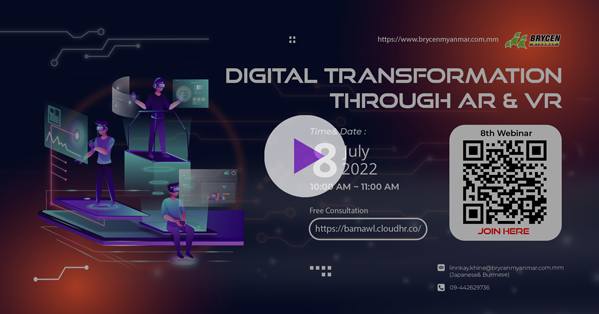 We are holding this 8th Webinar with the purpose to know about "AR and VR through digital transformation".
In this free live section, we will demonstrate two topic
(1) Digital Transformation(DX)
(2) Augmented Reality(AR) & Virtual Reality(VR)
From this Webinar, you come to understand How advanced is technology all over the world and what new digital transformation technology is emerging? How will AR VR lead the way in the future? What kind of investment do most companies make in these rapidly evolving technologies?